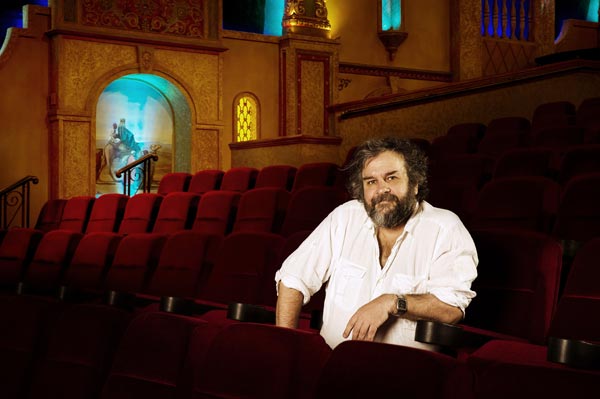 The winners will watch the final film The Hobbit The Battle of the Five Armies with its director Jackson at his hometown Wellington. Photo provided to chinadaily.com.cn
Following the announcement by director Peter Jackson at the end of July of the start of the Hobbit Fan Fellowship Contest, one of the four events in the competition was unveiled recently.
Global participants can send postcards to Jackson to explain why they should be one of the 75 winners, who can each take a friend by Air New Zealand to explore the Middle-earth of the movie series in November. They will also enjoy the ultimate experience for a Hobbit fan, to watch the final film, The Hobbit: The Battle of the Five Armies, with Jackson in his hometown of Wellington.
Tourism New Zealand will also arrange a five-day tour for these fans. They will visit shooting locations of the movie series such as Paradise Valley in Glenorchy, Queenstown — used as Beorn's House in the movie — and enjoy a traditional Maori hangi, a method of cooking that uses heated rocks buried in an earth oven.
Tourism New Zealand's chief executive Kevin Bowler said he was expecting the winning Hobbit fans to have an adventurous journey. Staff will do their best to make the fans feel each day is unique and to offer an indelible travel experience.
Visit thehobbitfancontest.com for more information on the contest.