Stars react to celebrity nude photo leak at GQ Awards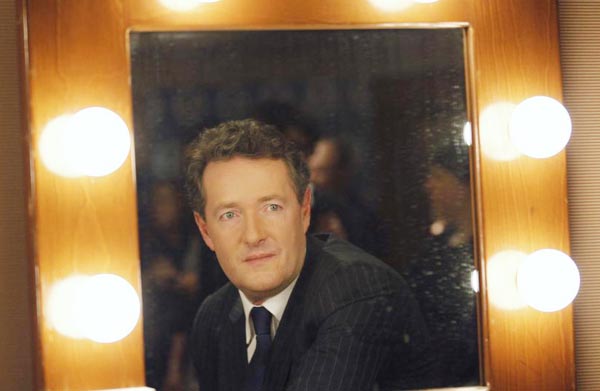 File photo of Pierce Morgan taken in 2011. [Photo/Agencies]
Hollywood A-listers and legends from the music world have glammed up the red carpet at the GQ Men of the Year Awards in London.
Samuel L. Jackson, Benedict Cumberbatch, Pharrell, and Beatles drummer Ringo Starr were among the celebrity attendees at the lavish event.
A topic of conversation among celebrities and regular folk alike is the photo scandal that has seen naked pictures of over 100 celebrities stolen and posted online.
TV presenter Piers Morgan sympathizes with the victims, but still makes an attempt at humor.
"I'm actually disappointed that he hasn't taken any of mine. But obviously he had a quality control valve on the naked celebrity element. No to be serious - it's pretty horrible for these actresses and I think that it's one of those situations when it'd be good to think that the public respond in a responsible way by not actually downloading these pictures, sending them around and perpetuating what is a pretty awkward invasion of their privacy."
Musician Jessie J also commented on the controversy.
"I think it's really awful and I think that nobody deserves to have their privacy tampered with. I think everyone deserves their sanity and sanity is privacy. I hope that it's sorted and that it doesn't happen again."
The FBI says it is investigating the case, but adds that any further comment "would be inappropriate at this time."