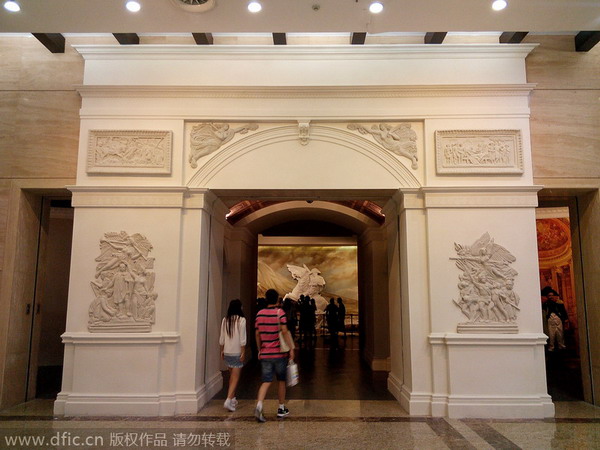 [Photo/IC] 
WUHAN -- More than 280 items from the private collections of French Emperor Napoleon Bonaparte have gone on display in a museum in Wuhan, capital of central China's Hubei Province.
The exhibition titled "The eagle across Europe -- Napoleon 1769-1821" opened in Wuhan on Friday as part of exchange activities to mark the 50th anniversary of the establishment of the Sino-French diplomatic relations.
The items range from sculpture, paintings and documents to clothing and furniture, and shed light on the legendary life of the emperor, including the wars he fought and the significant people at his side.
Calling the exhibits "priceless in both historic and artistic value", curator Fang Qin of the Hubei Provincial Museum said he believed the exhibition would allow Chinese audiences to gain a better understanding of French culture and history and facilitate exchanges in culture and art.
The exhibits will be displayed successively in Nanjing, Liaoning and Tianjin after the exhibition in Wuhan concludes on Nov. 23.
Related:
Special coverage: 50 years of Sino-French relations
Tuscany art on display at Hubei museum