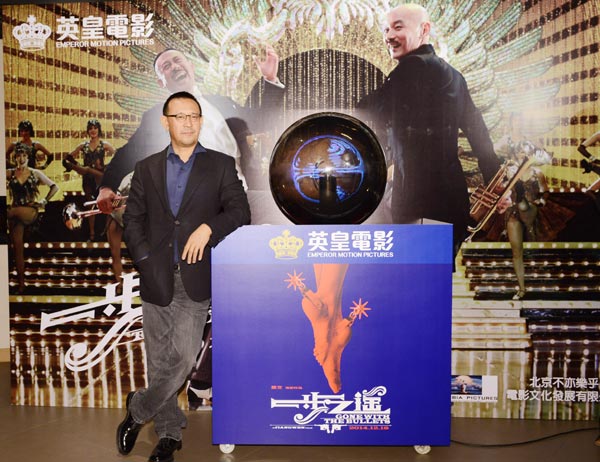 Jiang Wen's four films are screened now in Hong Kong Film Festival. Photo provided to China Daily
Jiang Wen's new film Gone with the Bullets will premiere in China on Dec 18, the director announced on Tuesday night at the Hong Kong International Film Festival, which ends on April 4.
The festival has programmed a retrospective screening for Jiang's four masterpieces produced over two decades, including the 1994 drama In the Heat of the Sun and the 2009 stylish work The Sun also Rises.
Bullets stars Jiang himself and much-loved comedian Ge You. Veteran actor Wang Zhiwen and Taiwan sweetheart Shu Qi feature, also. The story is set in Shanghai in the 1920s, and Ge and Jiang's characters host a beauty contest.
Jiang's last film, Let the Bullets Fly, was the highest-grossing film of 2010, earning 700 million yuan ($112 million). The lead actors were also Jiang and Ge.