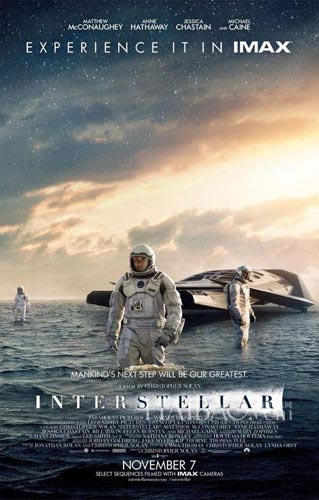 Poster of the film "Interstellar." [File photo]
"Interstellar" continued to lead China's box office by taking 144 million yuan ($23.4 million) in the week ending Nov 30.
The money brought the total ticket sales of the sci-fi epic by director Christopher Nolan to 671 million yuan in the world's second-largest film market, China Film News reported on Tuesday.
Domestic rom-com "Women Who Flirt" was a respectable No. 2 which pulled in about 82 million yuan in its opening weekend.
"Rise of the Legend", a film about China's martial artist and folk hero Wong Fei-hung, came in third with 76 million yuan in the week. Its total ticket sales stood at 157.9 million yuan.
Not far behind was Dream Works Animation's "Penguins of Madagascar", which earned 51 million yuan for the week and whose total box office hit 199 million yuan by Nov. 30.
Rounding out the top five list was "Fury", starring Brad Pitt, which made 48.2 million yuan. Its total ticket sales reached 93.2 million yuan by the end of the week.
Related:
New photos of Fan Bingbing as 'Empress of China'