Prince William to visit China and Japan alone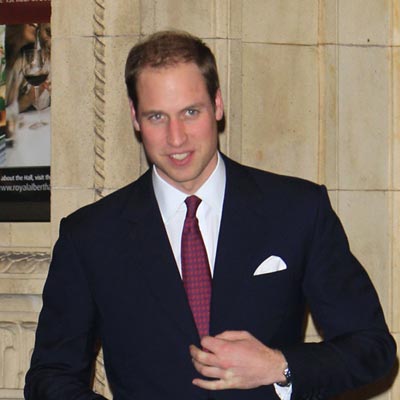 Prince William. [Photo/Agencies]
Britain's Prince William is to visit Japan and China alone.
The 32-year-old royal will undertake a six-day trip to the Far East in February and March next year, but his wife Duchess Catherine - who will be around eight months pregnant - will remain in the UK with their son Prince George, 16 months.
William is making the trip at the request of the government, and will attend numerous engagements in cities including Tokyo, Beijing and Shanghai, as well as getting the chance to address his "personal interest" in halting illegal poaching.
A royal spokesperson confirmed he will visit Japan first and said: "The engagements will be focused on UK-Japan relations, commerce and cultural exchange and in support of his own personal interest in combating the illegal wildlife trade."
The first stop for the prince in China will be to open the Great Festival of Creativity a worldwide initiative to promote Britain and will allow over 500 UK businesses the chance to reach new customers.
Kensington Palace added: "In China, the duke will officially open the Great Festival of Creativity at Shanghai's Long Museum on Monday 2nd March.
"The duke will also undertake engagements in Beijing and elsewhere to promote UK-China relations, people to people links, and in support of his work to combat the illegal wildlife trade and support wildlife conservation."
Related: