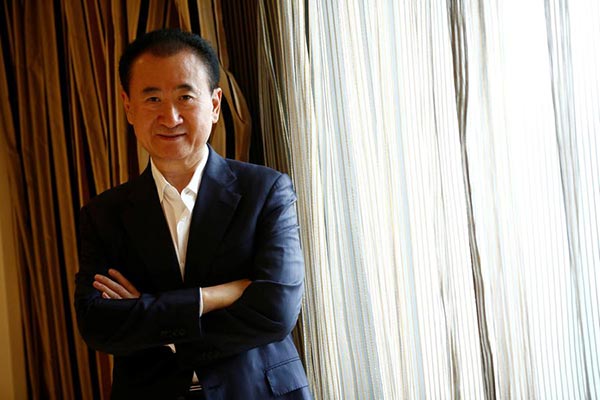 Wang Jianlin, chairman of the Wanda Group, poses for pictures after an interview in Beijing, China, August 23, 2016. [Photo/Agencies]
China's Dalian Wanda Group has announced it will offer a 40% rebate to qualifying producers who use its new studios in East China's Qingdao.
The incentive will be paid from a five-year, $750 million fund created by Wanda and the local government in Qingdao.
As the company aims to lure Hollywood filmmakers to its new multibillion-dollar production studios and entertainment district in Qingdao, Wanda Chairman Wang Jianlin has pointed out that the move is "an opportunity for Hollywood and not competition against it."
The billionaire is currently China's richest man.
He has been the biggest Chinese dealmaker in Hollywood, having acquired a majority stake in Legendary Entertainment and also the AMC cinema chains in the US.
Dalian Wanda is a real estate and media conglomerate. Two of its key listed units are Dalian Wanda Commercial Properties and the Wanda Cinema Line.
Related:
'Game of Thrones' director may direct Sony's live-action 'Mulan'