Pride of the South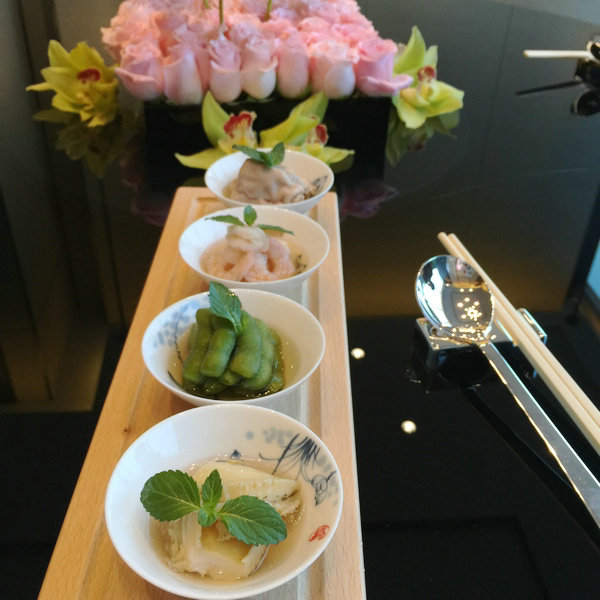 Fried fish takes an elegant form in the chef's hands, and even appetizers beautifully balance taste and presentation. [Photo by Mike Peters/China Daily]
Rocky Leung is a playful chef, delighting in surprises even as he shepherds the traditions of Chinese cooking in his kitchen at Man Ho.
Our recent visit to his brand-new restaurant at the Marriott Hangzhou included, for example, fried chicken meatball with strawberry sauce and herbs. If this sounds as gauche as Colonel Sanders smearing cheap jam on ground chicken, wait until you taste it. Fresh ingredients and a delicate touch make the dish light and lively.
While Hangzhou's famous cuisine has a prominent place on the menu, Leung's heart and culinary roots are in Shanghai and Guangzhou. That suggests his signature dishes will favor sweetness and soy over the vinegary edge of many West Lake specialties.
All three cuisines celebrate the variety of fresh seafood available to chefs in those regions. That penchant-and Leung's pretty whimsy-are perfectly shown in the autumn-menu turbot. The delicate flesh is cooked two ways, then presented in a flourish with the skeletal "shell" of the fish as a crunchily edible bowl.