Oct 16 marks the 36th World Food Day with the theme of "Climate is Changing, Food and Agriculture Too". World Food Day reminds us to save food and cherish our life. Many artists have created artwork based on food, which hope to exhort people to save our precious food. Let's take a look at them.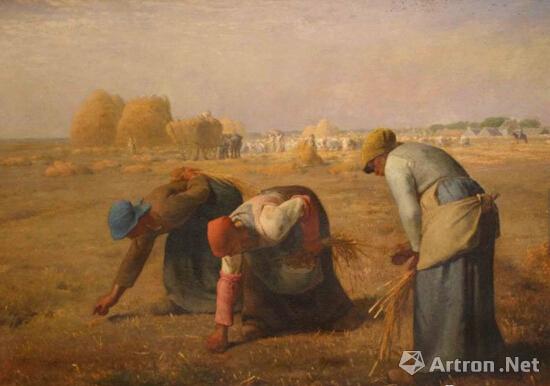 The Gleaners, by Jean-Francois Millet. [Photo/Artron.net]
The Gleaners portrays three peasant women gleaning in the farmland after the autumn harvest, bending their bodies over, against the background of bustling farmers and wheat stacks piled high. Dressed in plain clothes and ponderous sabots, the three women look strong as they carefully look for leftover grain in the field to feed their families. Millet used to toil in the field in the morning and paint int he afternoon, and always eulogized farmers' sincerity, diligence, tenaciousness and goodness through his creations.