Modern Chinese artists also pay attention to food problems, as China is an agricultural country and understands these issues.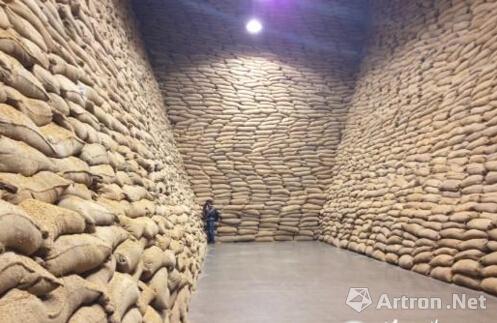 Natural Material, by Wang Guangyi [Photo/Artron.net]
Artist Wang Guangyi exhibited his large installation work Natural Material at Today Art Museum in a retrospective in 2012, which is composed of more than 50,000 bags of rice stored in traditional jute bags.
Wang used to work at a local grain depot, and the smell of grain in jute bags impressed him.