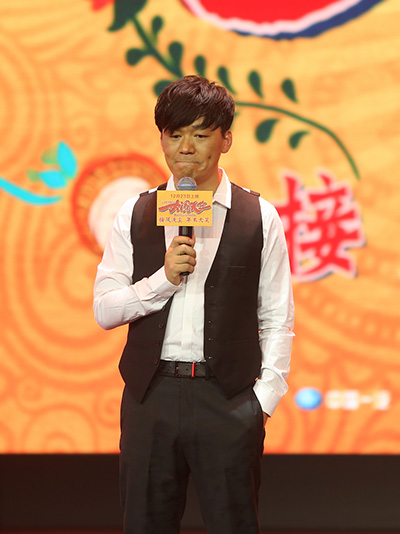 Actor Wang Baoqiang. [Photo provided to China Daily]
Actor Wang Baoqiang reappeared in public recently after keeping a low profile since mid-August when news of his troubled marriage surfaced on China's social media.
The star, who shot to prominence with Feng Xiaogang's A World without Thieves, then filed for a divorce from his wife of seven years, Ma Rong, after claiming that she was having an affair with his agent.
Later, Wang garnered a lot of sympathy online after it was reported that Ma and the agent allegedly transferred most of Wang's properties to their names.
Wang showed up at a recent Beijing event to promote his directorial debut Buddies in India.
The film, set to release on Dec 23, is a modern twist on China's classic novel, Journey to the West.
Centering on a young man known as Wu Kong and his three buddies, the tale follows Wu's journey to India to search for his deceased father's will.
Speaking about his marriage, Wang told the domestic media on Oct 10: "It was a big blow for me ... But when I think of my parents and my two children, I know that I have to lift my spirits and walk out of the shadows."
He also said that despite being cheated by two of the people who were closest to him he still believes in kindness and goodness. "I believe that there are many good guys and everything will turn out fine," the 32-year-old actor says.
Related:
Low-budget comedy 'Mr Donkey' set to hit screens soon