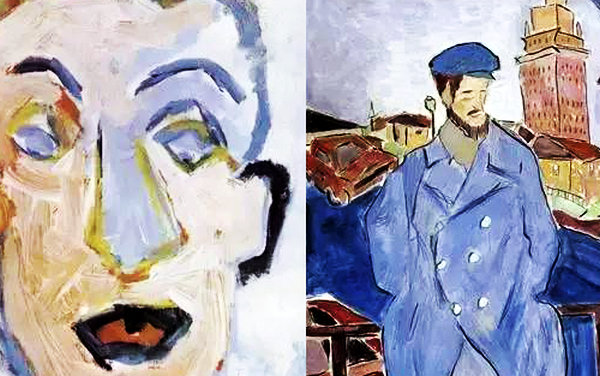 By Bob Dylan. [Photo/china.com]
You might be familiar with new Nobel Prize winner Bob Dylan's music, yet his paintings are a lesser known materialization of his talents. Blatant colors and blurred lines in Dylan's 300 paintings show another world in his mind.
In 1986, a serious car accident drew him into the world of painting. And from 1989 to 1992, he recorded his life with brushes and charcoal. Hotel rooms where he stayed, people that he met and other things he saw, all became his inspiration.