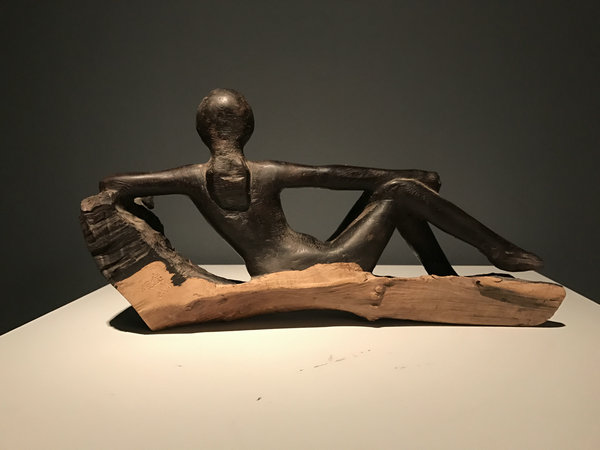 Wood with beautiful grain is Liu's favorite materials. [Photo provided to China Daily]
When Wu Weishan visited Chinese sculptor Liu Huanzhang's home years ago, the director of the National Art Museum of China was impressed by a great number of statues of people and animals that filled every room and passageway.
"In the concrete forest of a metropolis, Liu builds up in his small space an art world that feels warm and magical," Wu says.
Now Liu's world of sculptures has been transplanted to the third floor of Wu's museum in Beijing, where nearly 200 sculptures and traditional Chinese seal-cutting works are on show.
The exhibition marks the 86-year-old artist's fourth one-man show at the museum since 1981. It includes 57 sculptures from the museum's collection, nearly three-fourths of which Liu had donated just before the exhibition's opening on Thursday.