Top 10 dramas from UK and US rated by Chinese viewers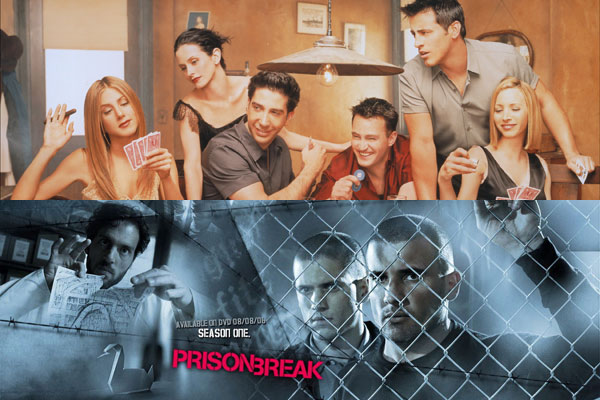 Friends and Prison Break are two most influential US TV series in China. [Photo/Weibo]
When talking about the most influential western TV series in China, Friends and Prison Break represent two milestones.
The ten-season series Friends was the first western drama a majority of Chinese viewers saw. And it can be a good example of English for generations of students. Even today, many English professors use it as teaching material to analyze language study points and American culture in class.
Broadcasted in 2005, Prison Break aroused a national fan base and changed the lifestyle of many Chinese people, youths in particular. Many domestic viewers have realized the ABCs of US TV series since then. Namely, only one episode is aired each week and most US TV series consist of several seasons. Therefore, it takes many years to watch a complete story from beginning to end.
With the boom of the internet, Chinese people have changed from passive receivers to active choosers with easier access to Western dramas. Stand-up comedy is no longer the preference for many people. Detective, political, zombie and law-related dramas seem to receive more and more fans recently.
Douban Movie, the Chinese version of Internet Movie Database (IMDb), is a Chinese SNS website allowing registered users to record information and create content related to Chinese and foreign film and TV series.
It is worthwhile to notice that the rating system is the highlight of Douban Movie. Registered users rate movies and TV series on a scale of zero to ten and make brief or detailed comments. Some renowned Chinese media people and critics also register their official personal pages on the site.
Therefore, let's make a stock of the 10 highest rated dramas from the UK and US in recent years. Please note that the first seasons of the candidate TV series were broadcasted 2010 or later to truly reflect the changing of Chinese tastes. The scores of each season differ from one another. Therefore, the average number is used to grade each candidate TV series.