Top 10 popular China TV shows in the first half of 2016
Looking back to five years ago, you would think of Happy Camp and Super Girl made by the Hunan Satellite TV as the most popular Chinese TV shows.
Five years later, the answer seems to be completely different.
Let us take a look at the 10 most popular Chinese television shows in the first half of 2016.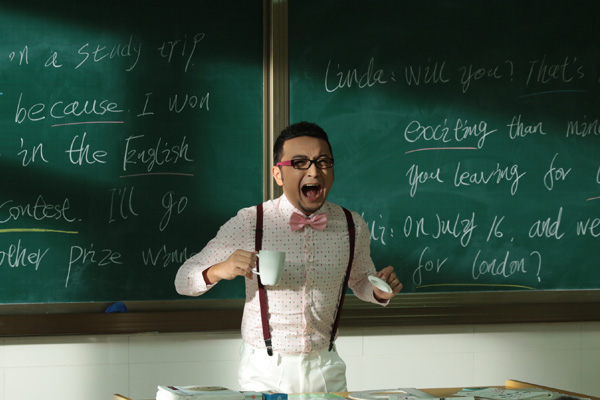 Chinese TV host Neghmat dresses up like a teacher during the show The Great Challenge. [Photo/Official Weibo account of The Great Challenge]
No. 1 The Great Challenge
China's national news broadcast channel CCTV created a live reality show called The Great Challenge with a down-to-earth style attracting a large segment of youth audience.
Introduced from the Super Seven made by the South Korea MBC TV, The Great Challenge has set different tasks in various industries to finish on each episode.
Compared with other all-star lineups, The Great Challenge blazes a new trail on choosing guests on the basis of qualities other than fame.