Top 10 popular China TV shows in the first half of 2016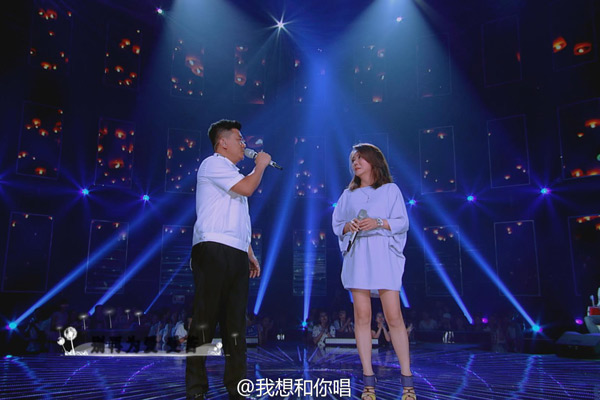 Chinese female singer Winnie Hsin sings her masterpiece Understanding with her fans at the show Come Sing With Me. [Photo/Official Weibo account of Come Sing With Me]
No. 2 Come Sing With Me
A live music show was launched by the Hunan Satellite TV this year; Come Sing With Me invites ordinary people to sing together with renowned singers.
The singing part is divided into two parts. In the first part, singers sing their most well-known song in the studio while participants sing through a computer or mobile phone at different places at the same time.
In the second part, several selected music-lovers are invited to a live show to sing an adapted song with the help of the singer.