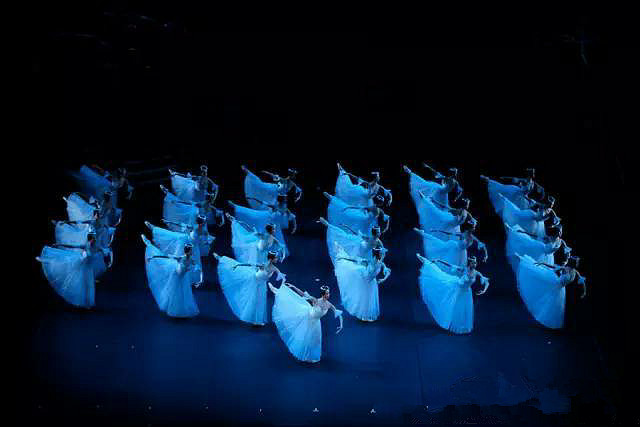 The National Ballet of China re-rehearsed "Giselle" in late 2014. [File photo]
The French ballet classic "Giselle" will be staged by the National Ballet of China (NBC) at the National Center for the Performing Arts from Dec.4 to 6.
The ballet has been adapted by Feng Ying, head of the NBC, to feature more contemporary elements, earning praise during its previous tours.
"The rhythm, dancing and emotion in 'Giselle' have made it the most successful romantic ballet of all time," Feng said, adding it has become a touchstone for the artistic abilities of classical ballet troupes.
"Giselle" which debuted in 1841 in Paris, demands both high-caliber acting and dancing skills from the lead dancer.
The young dancers will present touching scenes and convey emotion to the audience, said Feng, who once performed the lead in "Giselle".
The performance will mark the end of the Dance Festival 2015 at the National Center for the Performing Arts, which kicked off on Sept 30.