Thanksgiving feasts in China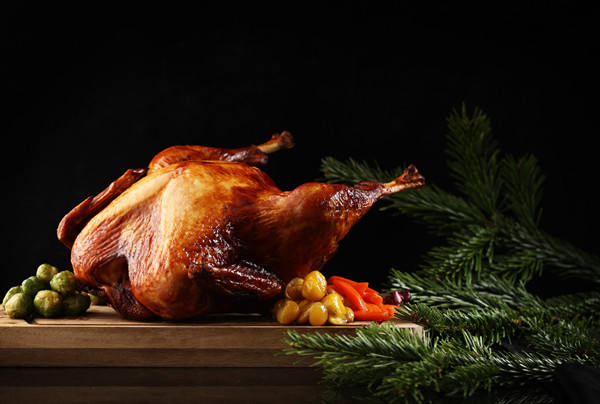 Many restaurants in Chinese cities offer a holiday-style dinner on Thanksgiving. [Photo provided to China Daily]
At the end of November, Americans the world over have a sudden craving for roast turkey. Mike Peters explores the tradition in China.
Thanksgiving turkey hasn't always been known or appreciated in China.
In Diplomatic Incidents, a hilarious memoir of life as a diplomat's wife, Cherry Denman writes of her American friends' frustration in 1980s Beijing as the November holiday approached. "In China, we found that turkeys could not be imported because the word was not on the list of agreed imports. The Americans solved this for their Thanksgiving by persuading the relevant official that a turkey was no more than a large Texas chicken, and chicken was, of course, already on the list."
Times have changed.
"Over the years Thanksgiving has gained more attention in China," says Opposite House hotel chef Hubert Hu, "especially in an international city such as Beijing. More and more of the local population acknowledge it, and kids in private and international schools are aware of this tradition.
"For me, Thanksgiving is all about being together with your loved ones, friends and family, and to express how grateful we are for the gift of life, love, joy and much more. Yes, we get to eat lots of delicious treats with our family and friends, but Thanksgiving is much more than just enjoying a feast - it is also about gathering in unity, to teach the young and to humbly reflect upon our lives."