Thanksgiving feasts in China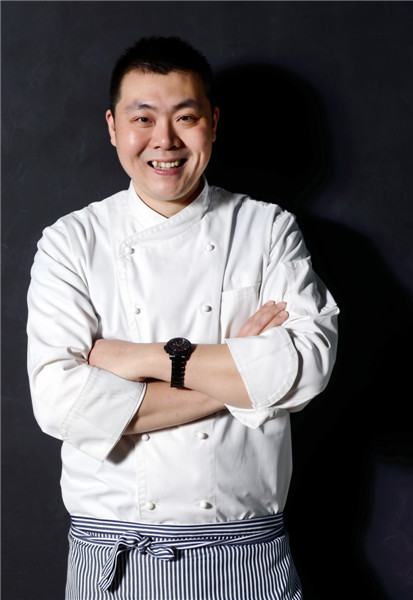 Opposite House hotel chef Hubert Hu. [Photo provided to China Daily]
Fans of the pecan, a nut that's native to the US and Mexico, can get another taste of that holiday favorite by ordering the chocolate-pecan pie for dessert.
Thanksgiving is celebrated in the US on the fourth Thursday in November and in Canada on the second Monday in October. The American holiday embraces the folklore of a little-documented 1621 feast at Plymouth in what is now the state of Massachusetts, when settlers celebrated an excellent harvest. Tradition says the settlers shared the meal with friendly local native tribes who had helped them survive after a tough Atlantic crossing and harsh winter, and that storyline has bolstered a narrative of peace and goodwill. However, such traditions of giving thanks to God for providential blessings go back another century in Europe, and these religious and cultural celebrations shaped later traditions in North America.
Foods now associated with the Thanksgiving table, such as roast turkey and pumpkin pie, are a distinctly American tradition. In modern times, innovative foodies have given the feast some new twists: Hebert's Meats in Louisiana claims to be the original creator of the "turducken", a combination of duck, chicken and turkey that weighs in around 8 kilograms. Cooks in Texas, meanwhile, have made deep-fried turkeys popular across the southern US, frying the first ones in adapted 55-gallon oil drums.