Shanghai to ban druggie celebs from screens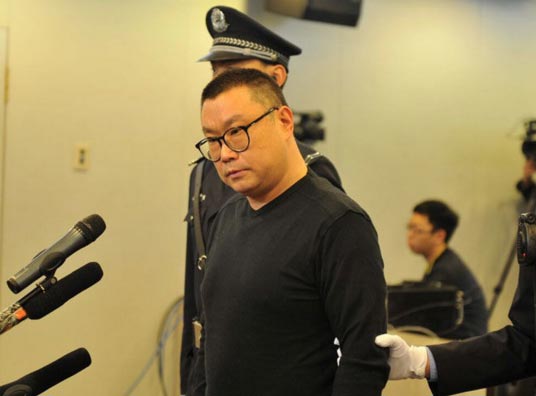 Singer Yin Xiangjie was arrested for drug offenses for the second time in Beijing on Nov 12. [Photo/Agencies]
China's eastern metropolis of
Shanghai
will ban broadcasters from hiring celebrities or showing their
movie
s, TV shows and advertisements if they are embroiled in drugs scandals, according to a draft law.
The city's legislature on Thursday discussed a draft that says TV and cultural shows shall not feature people "who were detained for drug offences in three years or are still drug users."
Movies, TV dramas, shows and commercials featuring drug-abusing entertainers or producers will also be banned from being aired, it says.
The draft has attracted much attention as a number of actors and singers have been detained for drug offences, shedding light on the rampant drug abuse in the entertainment sector.
On Nov 12, singer Yin Xiangjie was arrested for drugs offenses for the second time in Beijing. The city has seen high-profile celebrities entangled in drug scandals including Jackie Chan's son Jaycee Chan and Taiwanese actor Kai Ko.
"Their fame amplifies the bad influence of their drug abuse, especially on teenagers," said Kuai Bin, a Shanghai Police officer who said he would support the law in his capacity of a father.
Related:
Film director's drug comments land him in controversy