Big data yields insights into fashion and technology trends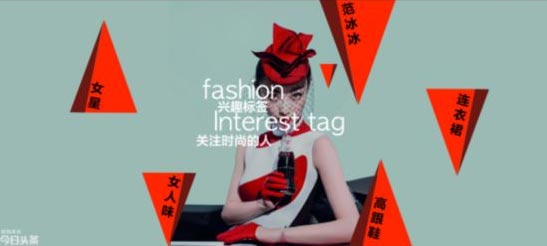 Female celebrities, feminine, Fan Bingbing, high heeled shoes and dresses were the five most popular tags. [Photo/people.cn]
According to a report released by news app Toutiao and
Fashion
Group, Fan Bingbing, high heeled shoes and the little black dress were among the most popular tags for fashion lovers.
News app Toutiao, which gathers top news of the day based on keywords used for search, cooperated with Fashion Group to host a "Technology and Fashion Data Festival" in Beijing on Nov 16. With the theme "technology is the new luxury," IT workers and big names in fashion discussed the latest trends in big data, with tags crossing the two genres in between.
More than 30 million users use Toutiao on a daily basis, of which 16.86% expressed an interest in fashion, ranking eighth on the list of areas of interests.