Finding joy in jewelry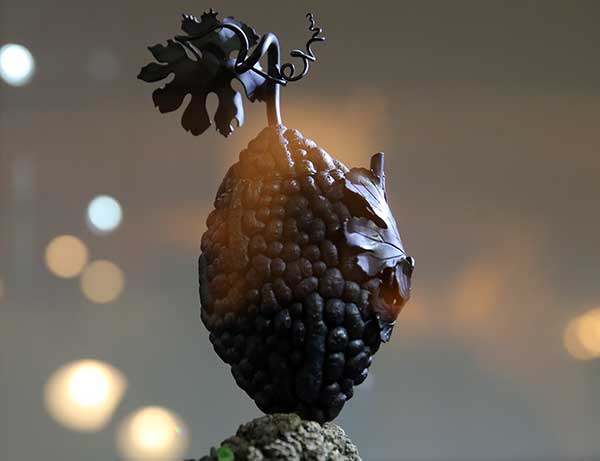 Jewelry pieces by artists from around the world are on display at the ongoing Beijing International Contemporary Metal&Jewelry Art Exhibition.[Photo by Jiang Dong/China Daily]
A Beijing exhibition showcases new styles in alternative pieces, Sun Yuanqing reports.
These days, jewelry design is no longer just about precious metals or rocks. They are more about style concepts.
With many avant-garde pieces on display at the ongoing Beijing International Contemporary Metal & Jewelry Art Exhibition, one can't help but wonder: Is this the future of jewelry?
The exhibition in its third edition, opened at the Beijing World Art Museum on Sunday under the theme "uniting differences, merging innovations", and runs through Nov 21. The event brings together more than 500 works by some 50 artists from China and 19 other countries including the United States, Germany, Italy, the United Kingdom and the Netherlands.
The works-ranging from fashion design and handcraft to the exploration of new materials and techniques-have some designers expressing their social and environmental concerns while others their personal emotions. The works were selected for their originality, according to Shi Jingsheng, exhibition curator.
Sofia Bjorkman, a renowned Swedish designer and owner of the Stockholm-based Platina gallery, brought a collection of sooted, handmade silver jewelry, which is inspired by the remains of a relative's burned-down house. While the original jewelry is heavily oxidized, it intrigues the viewer to imagine its backstory.