BAFTA nominated makeup artist holds masterclass in Beijing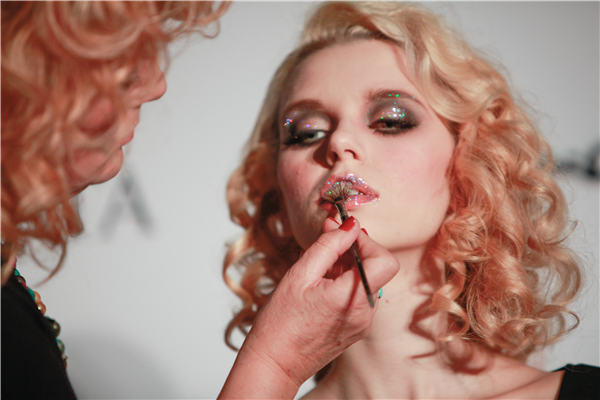 Naomi Donne presents a look from the film Cinderella. [Photo provided to chinadaily.com.cn]
A masterclass given by famous UK make up designer Naomi Donne was held in Beijing on Thursday.
Naomi Donne demonstrated makeup used in the recent hit film 007: Spectre, Cinderella and Chocolat. She also shared her make up skills and career experience during the class.
Naomi Donne, a BAFTA nominated hair and make up designer, is famed for her work in films like The Royal Tenenbaums, Cinderella, and the 007 series.
The class is part of a program presented by the British Academy of Film and Television Arts (BAFTA), to encourage creative collaborations between UK and Asia in the film and television industries.
Supported by M.A.C Cosmetics, the class featured its first show in Beijing, traveling from Hong Kong, where it was held several days before.
BAFTA, an annual award that will take place on February 14 next year, will be streamed on video streaming site Youku in China. Nominations will be announced on January 8.