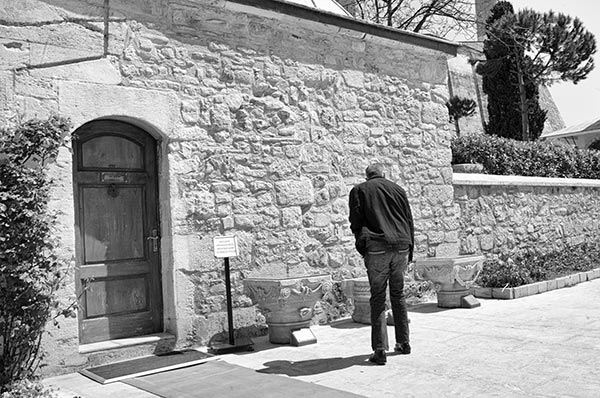 A photo by Jin Xin. [Photo provided to China Daily]
Held inside Beijing's Solana shopping area, Antigravity is an avant-garde art show attempting to reverse people's perspectives of city life.
It includes four art projects of artist group Mason of Grand Microcosm, London-based tattoo auteur Maxime Buchi and Chinese artists Mei Le and Jin Xin.
Mason of Grand Microcosm presents an exploring space combining video and sculptural installations. Walking between these works, people can feel the flow of energies and an impulse to challenge their physical limitations.
Buchi's photos and installations that bear his unique tattoo designs give a sketch of young urbanities' rebellious and bold spirit.
Through an installation, Mei discusses about how people can get rid of mental restrictions, while Jin questions through his lens if going with the flow is the path to the future.
The exhibition is jointly presented by Yang Art Museum, a private new art gallery, and Mason of Grand Microcosm's exhibition curating team. It runs through Dec 30.
Related:
Wu Guanzhong Exhibition opens at National Gallery Singapore