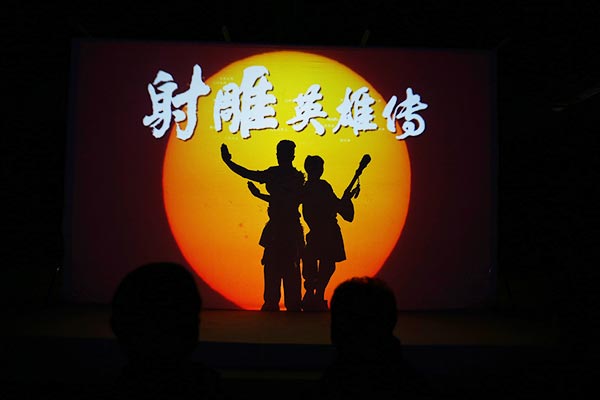 A new television production of The Legend of the Condor Heroes is coming. [Photo provided to China Daily]
A new TV version of
The Legend of the Condor Heroes
(Shediao Yingxiong Zhuan) is set to be made to attract a young audience.
The TV drama is based on a celebrated work of the same name by Hong Kong novelist Louis Cha Leung-yung, better known by his pen name Jin Yong.
Guo Jingyu, the executive producer of the new TV series, said in Beijing last week that the TV series would not feature established actresses or actors to play the hero Guo Jing and the heroine Huang Rong. Instead, the production team would work with a satellite TV station to initiate a reality show to let audiences vote for young and new faces to play the roles.
"Our TV adaption of the novel will try to attract viewers born after 1990 through getting them involved," said Guo, who is a famous director and playwright in China.
The production team will also work with Sina Weibo, China's version of Twitter, to let Internet users nominate performers to play the role of Guo and Huang, the producer says, adding that a mobile online game using same title would also be developed.
The novel, first published in the 1950s, has spawned more than 14 adaptations in film and TV both on the Chinese mainland and in Hong Kong.
Chen Manling, screenwriter for the new TV series and a famous playwright for costume drama, said that Cha's novel has painted the personalities of all the characters meticulously and that she would not change the plot or the characters.
The series is being produced by Huace Film &TV and Perfect World Pictures, two of China's leading TV and film production companies.
Related:
Director creates buzz abroad even before debut at home