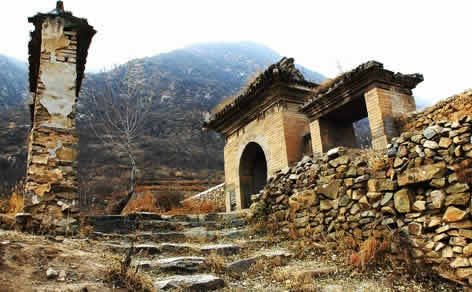 According to the Ministry of Housing and Urban-Rural Development, 327 traditional villages, including Liuliiqu Village in Beijing, are among the first batch in 2014 to receive financial support from the central government.
According to Guiding Suggestions on Strengthening the Preservation of Traditional Villages issued in April by the Ministry of Housing and Urban-Rural Development, Ministry of Culture, State Administration of Cultural Heritage and Ministry of Finance, the central government will make plans for environmental protection in rural areas. It will also conduct detailed discussions about financial allowance, the landscaping of beautiful countryside, preservation of key cultural heritage, support of culture, sports and media development and protection of intangible cultural heritage.
Traditional villages refer to those with physical and non-physical cultural heritage and are of high historic, cultural, scientific, artistic, social and economic value. Up to now, two batches of 1,561 villages have been included in the list of traditional villages in China.