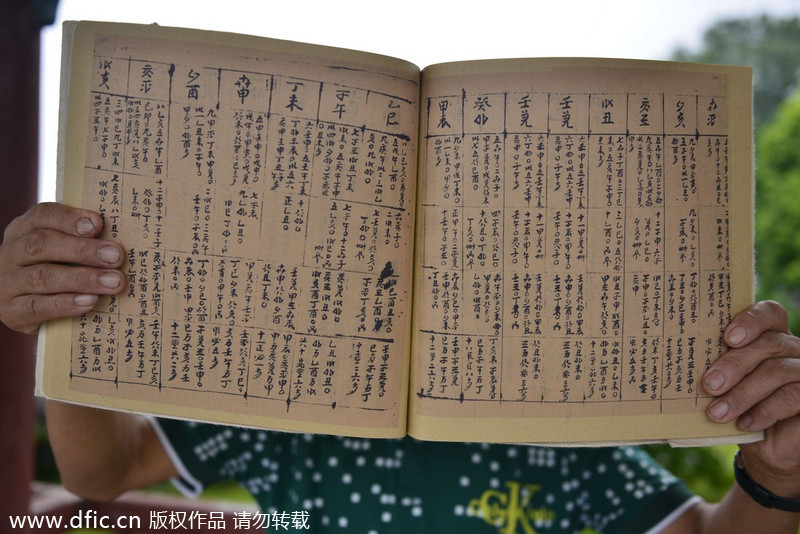 Chen Zhengquan shows the Shui script passed down from his ancestor, in the Shuipen village, Shuiwei Shui ethnic township, Rongjiang, Guizhou province, July 27, 2014. [Photo/IC]
Shui script is the unique written word of the Shui ethnic group. It uses pictographs, much like Dongba characters. It uses ancient symbols similar to oracle bone script and Chinese bronze inscriptions, which records information about astronomy, geography, religion, folk-custom, ethnics and the philosophy of the ancient Shui people. It was part of the first group of cultural treasures on the National Intangible Cultural Heritage list in 2006.
The Shui script Chen displayed is in an album that is 135 cm long and 10 cm wide. It is written in black and red ink. According to Chen, the script was written by his ancestors in 1455 during the Jingtai period of the Ming Dynasty.
The Shui script album written with different colors of ink marked the first time such an item was found in the Shuipen village.