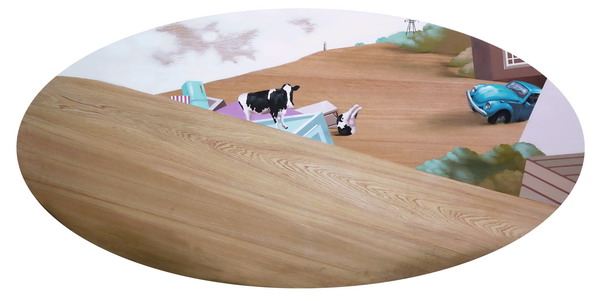 Synaesthesia, an exhibition to team up young artists from across the Straits, will be a highlight of the upcoming Interntaional Youth Arts Festival. photo provided to china daily
The seventh China International Youth Arts Festival continues to serve as a platform for young artists from around the world. This year's event, which will run throughout August and September, is expected to be more international and creative than previous events, as participants from more than 23 countries and regions present their explorations within new frontiers of the arts.
The event was launched in 2008 by the China Arts and Entertainment Group as the country's first international event to focus on young people's creativity in the arts.
The festival will include 71 performances, exhibitions and lectures not only in Beijing, Shanghai and Guangzhou, but also in other cities including Jinan, Shandong province; Xiamen, Fujian province; and Xining, Qinghai province.
One of the highlights is Synaesthesia, an exhibition that will team young artists from across the Straits. It will open on Aug 9 at Beijing's Soka Art Center and looks at the diversity of art landscapes on the mainland and in Taiwan, reflecting young artists' living circumstances and their bold attempts to build their own art vocabularies.