It's whole new shoppers' world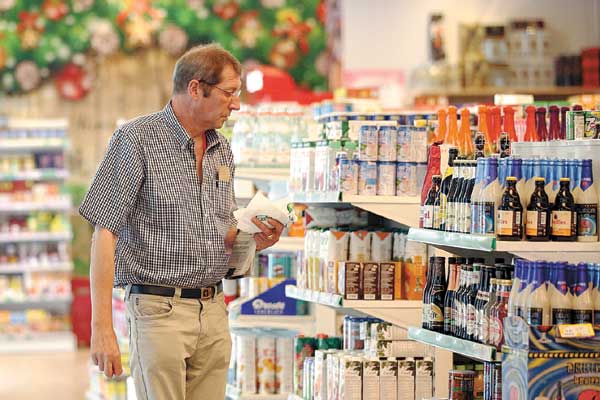 The Friendship Supermarket in Sanlitun, Jenny Wang's store in Shunyi district and April Gourmet. Expats in Beijing can find almost everything they need in these stores. [Photo by Wang Jing/China Daily]
Beijing's expat community is now served by stores that provide familiar food.
Before she opened her first store in 1994, Wang Jianying sold fruit and vegetables from a market stall in Beijing. Now, 20 years later, the 44-year-old native of Henan province is the owner of Jenny Wang's, one of Beijing's most popular supermarket chains for expats. She was also a co-founder of the Jenny Lou's chain, but is no longer involved in the operation.
Wang attributes the success of her stores to an aggressive pricing strategy and attention to quality. "Other people sell at 90 yuan ($15), but I can sell at 70 yuan," she says, referring to the wine she sells at her Jenny Wang's outlet in the Shunyi district. The low prices are possible because she imports her stock in large quantities, and keeps profits down to reasonable levels.
"The customers are our bread and butter. They will treat you the way you treat them," Wang says, citing the examples of a friend from the Unites States who helped to arrange the shelving in a manner familiar to foreigners, and an Italian diplomat who provided seeds for salad vegetables and herbs that were almost unknown in China.
That sort of no-nonsense attitude has also contributed to the revival of another grocery store popular with Beijing's expats, the Friendship Supermarket in the trendy Sanlitun area. Trade at the supermarket, once a State-owned concern, had languished as a result of the staff's lethargic attitude, and a level of bureaucracy that left it unable to react to market demand, according to Wu Yongjia, general manager of Ershang Jointek, the joint venture that now owns the store.