Skippy chops bound for China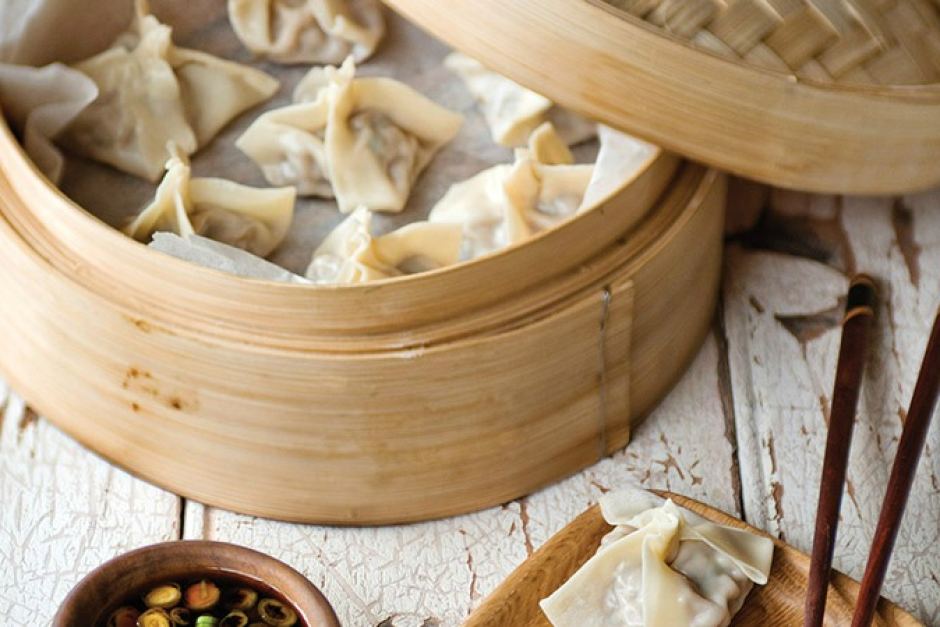 A touch of the Orient with these kangaroo steamed dumplings and dipping sauce. [Photo/Australiaplus.com/Chinese]
The Chinese will soon be chowing down on kangaroo meat from far west New South Wales, if a South Australian meat processor has its way.
Adelaide-based Macro Meats has spent over a year working on the feasibility of exporting our national emblem onto Asian dining tables.
Now managing director, Ray Borda is confident our 'roos will make the leap into China in 2014. "I'd say by the end of this year, we'll be exporting to China," says Mr Borda. "Apparently, it's all approved, but it's just getting all the legal health certificates and other requirements absolutely correct that is taking time."
Macro Meats has been working with both Australian and Asian companies on logistics such as shipping and cold storage. In the meantime, a new range has been developed that Mr Borda says bucks the 'roo's reputation as a "cheap cut" and a boring meat.
"What we're trying to do with our new 'Paroo' range is to allow for more choice," he said. "The grey kangaroos are more flavoursome, whereas the red kangaroos are more mild, more like beef." What's more, consultations with restaurateurs and chefs have convinced Mr Borda to spring into action and open an office in Hong Kong. "The Chinese look to Hong Kong for all their trends and good food, and the city attracts 45 million visitors per year." Those worried about the kangaroo species being swallowed by hungry Chinese hordes should not jump to conclusions, according to Mr Borda. He says it is not only impossible to service the demand, but commercially unwise. "We want to keep the numbers under control and we want to build value into the product," he said.
"That's how you build a price for supply and demand." "It would be the most pleasant situation if the demand outstripped the supply. "Then we are able to push the price up, with benefits flowing through the chain, all the way to the shooters here in Australia. "Like I keep saying to everybody, you can only get kangaroo from one place, and that's this country we live in."