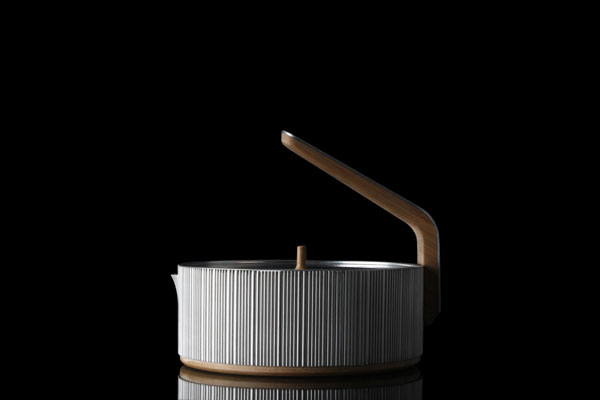 Yang Mingjie uses bamboo and pewter elements in his custom designed tea set that includes a teapot (above) and brushes (below). Photos Provided to China Daily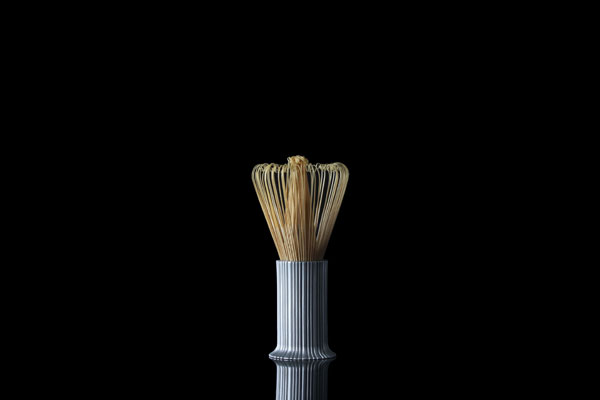 When industrial designer Yang Mingjie was asked to create something special for Malaysian pewter manufacturer Royal Selangor, a tea set immediately came to mind.
What he created is simple but chic, made of iconic Royal Selangor pewter and bamboo. It includes a teapot, teacups, tea can, brushes, saucers and a snack plate.
"I am a Chinese designer and have a very strong cultural identity, but, the point is, I didn't want to create a tea set with just local elements," Yang says.
At first, he used just pewter in the teapot design but when he actually used it he discovered the handle was scalding hot, as pewter conducts heat well.
This led to the idea of the bamboo handle and the addition of bamboo mats on the bottom of the cups, tea can, brushes and saucers.
"The bamboo mats prevent damage and gives the tea set a consistent image." Another example of Yang's "thinking of the user" experience is the vertical concave and convex patterns on the tea set.
He figured that, in winter, people like to hold the teapot or teacups to keep their hands warm, but the pewter material would make the items too hot.
With the concave and convex patterns etched into the wares, only 50 percent of the surface is in contact with the skin, so the individual is warmed rather than burned.
Yang also made the mouth of the tea can a little wider than usual so it looks like a bamboo joint and makes sealing the can easier.
"I hate designs without function. A good design should deliver the key message, and at the same time, it should solve problems," Yang says.
"I have only one principle when creating new things: to offer the best experience to users."