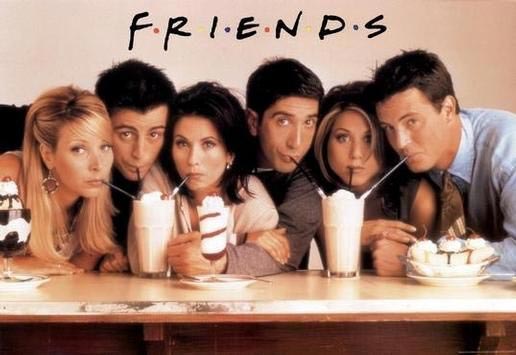 A special episode of Friends will air on Feb 21. [Photo/Mtime]
The famous six friends from
Friends
, the iconic '90s and early '00s sitcom, will reunite for a special episode in February to honor the career of director James Burrows, according to a report by
Variety
.
Rachel, Chandler, Monica, Phoebe, Joey and Ross will gather once more for a two-hour special set to air next month as a dedication to Burrows, who directed 15 major episodes of the show, including The One Where Ross and Rachel Take a Break. Friends ran for a total of 10 seasons with 236 episodes.
Burrows has worked on a long list of iconic shows, including Cheers, Taxi, Mary Tyler Moore, Frasier, Will & Grace and the pilot for The Big Bang Theory. It is said the special episode will feature cast members of the aforementioned shows, on top of the Friends six.
Fans in China are ecstatic about the news. "All six actors are returning. My wish came true. I was about to cry at the news," wrote Sina Weibo user Jackey116.
The special episode will air on Feb 21 at 9pm on NBC.
Related:
Hundreds of old TV sets displayed to call for environmental protection