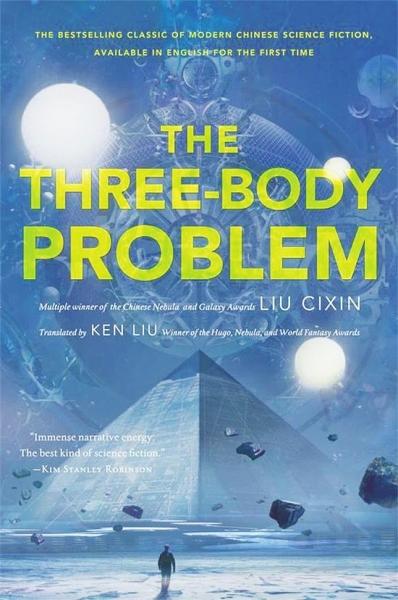 The cover of the English version of Three-Body Problem [Photo from Internet]
Compared with other literature, science fiction is a genre best able to transcend cultural boundaries, as what it depicts is a universal crisis facing the entire human race, China's leading sci-fi writer Liu Cixin told Xinhua.
"For instance, the doomsday portrait in a sci-fi novel is an apocalyptical scene descending on the entire human race, rather than a single race," he said.
From this perspective, science fiction is capable of being understood by the peoples of all nations, Liu said at the just-concluded BookExpo America (BEA) 2015 held at the Javits Convention Center in New York City.
A computer engineer by profession, Liu now reigns as China's best-selling science-fiction writer, winning numerous literary awards, including China's Galaxy Award.
His most popular science-fiction series -- Remembrance of Earth's Past -- sold more than 150 million copies in its original Chinese language, after the first title in the three-book series.
The trilogy tells the story of a civilization in another solar system that is facing extinction and chooses to invade the Earth to save itself.
The English translation of the first book of the series, published by Tor Books in the United States last November, has also gone down well with its foreign readers with more than 20,000 copies being sold, Liu said.
"The sales figure is already very impressive and will grow rapidly as the series was nominated for the Nebula Award for Best Novel and Hugo Award for Best Novel," Liu noted.
Liu's growing popularity among readers beyond China was also evident at a book signing event organized by Tor Books on the sidelines of BEA. A large crowd of foreign readers lined up in a bookstore waiting for Liu's arrival.
"Nearly 100 books were signed out within half an hour, with more than 90 percent being American readers," a fan of Liu said.