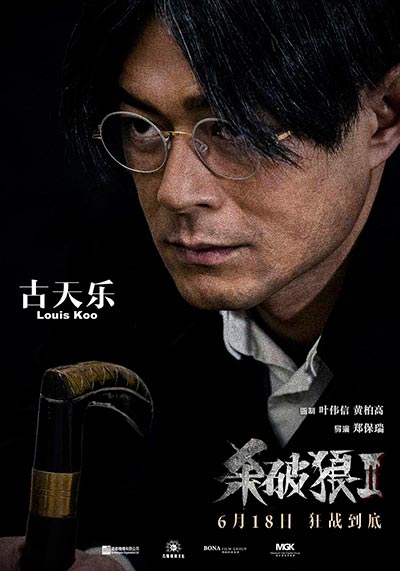 Hong Kong heartthrob Louis Koo will star in action thriller SPL 2. Photo provided to China Daily
The action thriller SPL 2, known for its stunts and fighting scenes by top action stars, recently revealed Hong Kong actor Louis Koo will play an ugly-looking criminal in the film series.
The role is a departure from Koo's usual roles as a good-looking heart throb.
Koo shot to fame in the 1995 hit TV series The Condor Heroes, which was adapted from novelist Louis Cha's namesake classic. He has impressed mainland audiences with his charm and good looks. In most of his films he plays a Chinese take on "Prince Charming".
However, in the latest installment of SPL2, he has startled his fans by donning an old-fashioned hairstyle and ugly glasses.
Some entertainment media have described the character's style as the "ugliest" Koo has ever played.