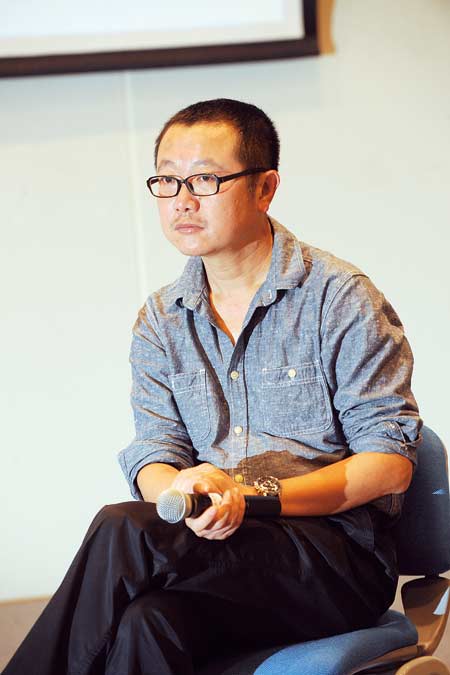 Five of Liu Cixin's novels will be adapted for the big screen in 2015. Photo by Gao Erqiang / Shanghai Star
China's most celebrated science fiction writer chats to Zhang Kun about children's imaginations, his excitement about having his work translated into English, and why he continues to live in a small town.
The year 2015 is going to be a big one for Liu Cixin. The science fiction author will see five of his novels adapted for the cinema.
His most famous work, The Three Body Problem, has just been published in English, and he recently spoke to young readers at the second Children's Book Fair in Shanghai.
Liu says The Three Body Problem is not written for young readers, but goes on to say that the curiosity and innocence of a child is inseparable from science fiction.
Children sometimes ask questions philosophical in nature, which adults seldom notice, but these questions are of great interest to science fiction writers. A longing for the new world is at the core of the literary genre, as well as curiosity for the unknown secrets of the universe.