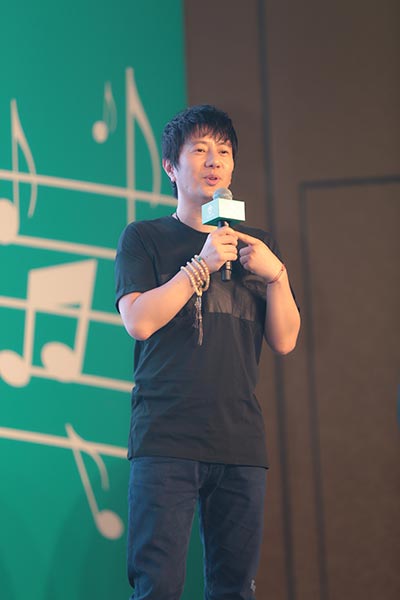 Chinese rocker Zheng Jun. Photo provided to China Daily
Rock singer-songwriter Zheng Jun has gone digital, launching his own music app, He Yin Liang.
Zheng first came up with the concept six years ago. The app was developed by Lakala, a subsidiary of Lenovo and the largest offline e-Payment service company in China.
The app features content including platforms where fans can upload their original composition, lyrics and singing. The app hopes to develop a community where fans can share their music ideas and cooperate. All copyright of the music content shared on the app will be protected.
A songwriting contest will also be held by the app.
"The music industry has been revolutionized by Internet and digital technology. I want to gather people, who share a passion for music. I thought an app would be a great way to connect. All the people who are interested in music can get their voice heard," Zheng says.
"In China, copyright violation is a serious issue for songwriters. This app offers them a safe environment to share their music."
The 48-year-old musician, who was born in Xi'an, Shaanxi province, rose to fame in 1994 when he released his first album, Naked.
Related:
Jackie Chan launches Olympic music week