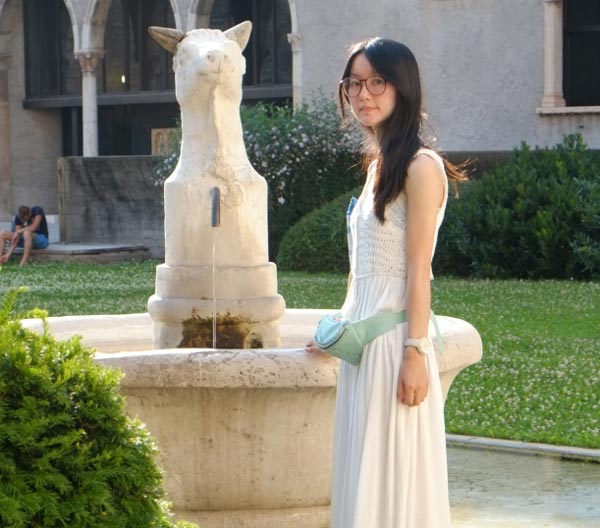 Wang Yifan. [Photo provided to chinadaily.com.cn]
Wang Yifan, Ph.D candidate at the School of Architecture, Tsinghua University
What are your research interests?
Urban history and heritage protection. I hope to get into research when I graduate. My Ph.D thesis is on local identity and spatial cognition of heritage. In a sense, I am studying the modern translated meaning of heritage. If heritage cannot generate recognition and acknowledgement of our past, its physical entities may be preserved, but they will only be empty tombstones of our tradition.
Why do you study traditional villages?
Most people speak of the history of the city and that of villages as separate concepts, mainly because the idea of looking at villages as a heritage emerged later and was not rightfully recognized. However, if we look at them as a destination for settlement, they actually have a lot in common. They have all witnessed and reflected the process of a group of people and how they lived within a specific period of time. Whether they were members of the aristocracy or merely a peasant, worked for the government or stayed at home, they all passed on ideas and wisdom. To me, this inheritance of cultural ideas and social space is the most vivid and sincere part that attract me.
What is the value of traditional villages?
The concept of heritage protection has developed and evolved over time. Initially, people extracted beauty and a sense of nostalgia from the remains of the past. But today, the value of heritage is much more diverse.
Take a traditional village, for example. Not only does it reflect the thoughts put into planning and construction in history, but also displays the cultural characteristics and cultural flow. Traditions passed on from villages show the wisdom of mankind in nature. This is merely a part of the value of villages.
What can the public and government do for the protection of traditional villages?
We should look at traditional villages with a longer and broader mindset. We should understand more about traditional villages, especially their social and cultural values. If we can dig deeper and really extract the essence of traditional culture in these valuable heritage sites, we can use this knowledge to redefine our position in modern society. We can learn from the experiences and wisdom of the past, and not just consume them.