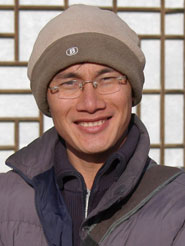 Luo Deyin. [Photo/chuantongcunluo.com]

Luo Deyin
, associate professor at the School of Architecture, Tsinghua University
Awareness for protecting traditional villages in China is not high. How can it be changed?
We should learn from other countries and regions and create more emotional links between traditional villages and the general public. If the concept is there, technology and funding will naturally follow.
What are the major difficulties China faces in protecting its traditional villages?
The public has not realized the urgency to protect these villages. Heritage industries have neither matured nor systematized. We have never conducted any economic, cultural and social activities related to heritage in ancient villages.
Why do we need to protect ancient architecture?
Ancient architecture is the carrier of history. In protecting it, we are protecting the culture of a nation and that of human beings.
What can we learn from well-preserved villages abroad?
We need to learn from scratch, from the idea itself, to educating the public, formulating policies and developing technologies.