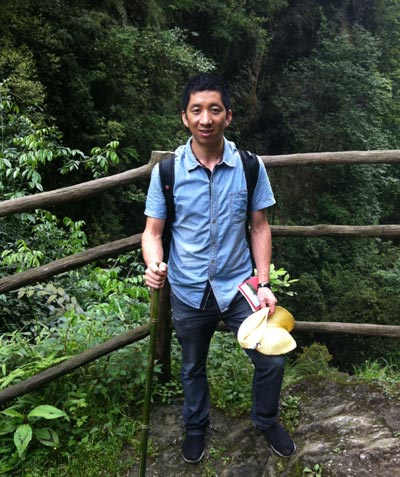 Hu Xiaioyu. [Photo provided to chinadaily.com.cn]
Hu Xiaoyu, who graduated from Sun Yat-sen University with a Master's degree in intangible cultural heritage and now works for a Guangzhou-based cultural company
Compared with architectureand historical sites, how is the protection of intangible cultural heritages different?
Intangible cultural heritages are more vulnerable in the progress of urbanization. Driven by economic benefits, the rural communities are posed with very serious brain drain, and suffer a talent loss in folk art much more than in the city.
What about the inheritors?
If the skill they inherited was considered socially-inferior in the past, or, economically uncompetitive in the present, the inheritors usually lack the motivation to pass it on. After all, ordinary people are most concerned with whether they can put food on the table every day.
Many say that "If a traditional village gets popular, its original ecology will be destroyed." What do you think?
It will not happen if the local villagers are fully involved, and their lifestyle and culture are naturally revealed. We cannot expect villagers to live in shabby huts and caves to keep the "original ecology" in our minds, while we enjoy all the convenience in the city.