East meets West
A joint show by ink painter Yu Ping and oil painter Chen Feng presents an incredible mix of Chinese traditional painting and Western oil art. On display are about 40 works by both artists in recent years. Yu's works focus on mountains and rivers while Chen has devoted himself to animals and vegetables. The two artists have often worked together on one piece to combine their different styles.
10 am-5 pm, through Dec 1. Art Museum of Beijing News Plaza Hotel, 26 Jianguomennei Dajie, Dongcheng district, Beijing. 010-8520-2618.
Yuri Bashmet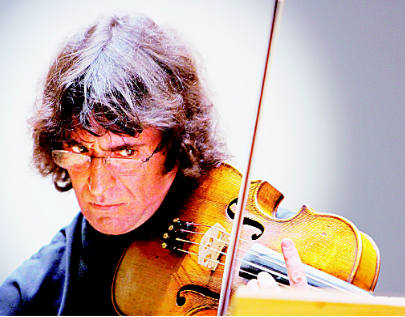 The Russian conductor, violinist and violist will give a concert along side with Moscow Soloists, a chamber orchestra founded by Bashmet in 1986. The China tour also features special guest performer Trey Lee, a Chinese cellist from Hong Kong. A new composition by Tan Dun, "The Everlasting Oath", will be premiered at the concert, which is a birthday gift to Bashmet.
7:30 pm, Dec 2, Shanghai Oriental Art Center – Concert Hall, 425 Dingxiang Road, Pudong, 021-6854-1234
80-680 yuan
Art from the street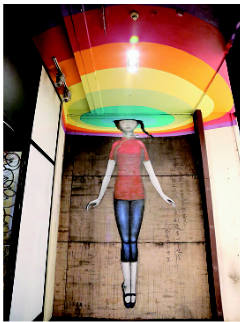 Bund18 has joined hands with Magda Danysz Gallery to bring legendary street artists from New York, San Francisco and Paris, such as FUTURA, one of the founders of street art. The artists work in residence at Bund18, and visitors witness the work in progress, even videos of their performances inside, through the windows of Bund18.
Dec 3, Bund18 Gallery, 1F, Bund18, 18 Zhongshan Road E1, Huangpu district, 021-6323-7066
Maksim Mrvica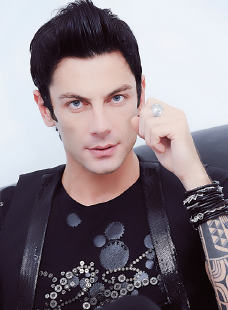 The Croatian pianist has toured China every year since 2009, performing about 60 concerts. This will be his sixth concert in Shanghai. The 39-yearold musician plays with a band consisting of bass, drum and string instruments, presenting the perfect combination of classical and pop music.
7:30 pm, Dec 3, Shanghai Grand Stage 1111 Caoxi Road North, Xuhui district 021-6217-2426 280-1,280 yuan
Boys' choir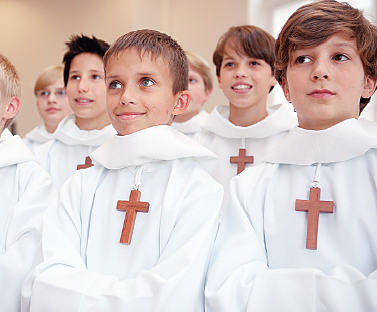 Les Petits Chanteurs a la croix de Bois (little angels of the wooden cross) will present a concert. Formed in 1907, The little singers of Paris concentrated mainly on religious repertoire until a young priest named Abbe Maillet took over and introduced popular French and foreign songs in 1924. Expanding its repertoire enabled the choir to enlarge its audiences and established the choir as one of the best Gregorian choirs in the world.
7:15 pm, Dec 4, Shanghai Grand Theatre 300 Renmin Avenue, 400-1068-686 80-380 yuan
Amber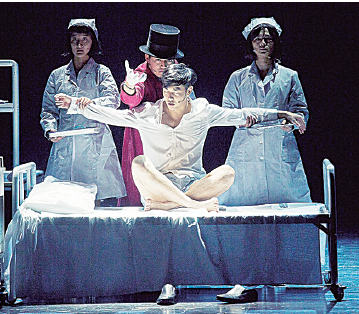 The play is written by Liao Yimei and directed by Meng Jinghui. Amber tells a story of love, the heart, deceit and seduction. A cynical playboy Gao Yuan has a heart transplant. He considers himself a man with no heart, knowing that he can die at any minute. A woman tracks him down, wanting to hear from his chest the heartbeat of her deceased fi ancé.
7:30 pm, Dec 3-7, Yihai Theater 466 Jiangning Road, Jing'an district 021-6256-8282 150-380 yuan
Picture perfect
Journey of the Heart and Straight Photography is a show that offers a rare glimpse into the development of world photography from 1839 to 2014. The exhibition has more than 200 works by 53 photographers worldwide, including William Henry Fox Talbot, Ansel Adams, Kim Weston (pictured) and Michael Kenna. It presents the evolution of straight photography, an important genre that depicts a scene as objectively as permitted by the medium. After the show, some 100 photos will be donated to the National Art Museum of China to enhance its collection of photos by the world's leading photographers.
9 am-5 pm, through Dec 10. National Art Museum of China, 1 Wusi Dajie, Dongcheng district, Beijing. 010-6400-1476.
Zhu Xuanxian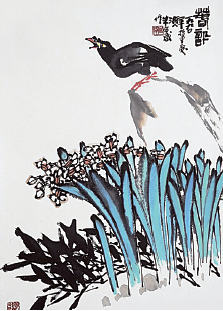 The artist was active in China's art scene from the 1940s. Zhu (1927-2002) did ink paintings, prints and illustration, and was the founding director of Chongqing Art Museum. He won many national art awards and his works are in the permanent collection of China's public art museums. This is the fi rst time a solo exhibition of him has been held in Shanghai.
9:30 am-4:30 pm, Tue-Sun,Dec 5-21, Zhu Qizhan Art Museum 580 Ouyang Road, Hongkou district, 021- 5671-0742
The Ladykillers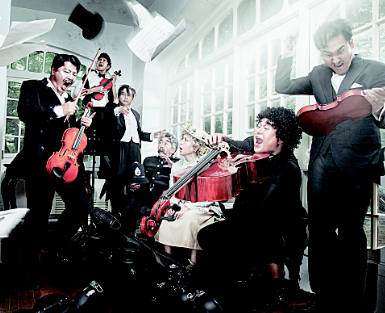 British playwright Graham Linehan has re-written the screenplay of the fi lm from 1955. The Chinese production will feature some of the most beloved theater actors in Shanghai, such as Song Yining and Xu Chengxian. A charming Prof. Marcus and his band members rent rooms in the home of an old widow, who is unaware that they are a gang of thieves.
7:30 pm, Tue-Sun, 2 pm, Sat; Nov 28-Dec 25, Shanghai Dramatic Arts Center – Art Theater, 1F, 288 Anfu Road Xuhui district, 021-6473-0123
150-300 yuan