Photographer Huang Qingjun uses unique angles to share the stories of online consumers.
E-shopping, a form of electronic commerce that allows people to directly buy goods or services online from a seller using a web browser or an APP on smartphones, has created a brand-new modern lifestyle. The practice isn't just about consumption pure and simple, but also helps to foster relationships with other Internet users. It's like a window on a huge world where people are happy to express their innermost feelings.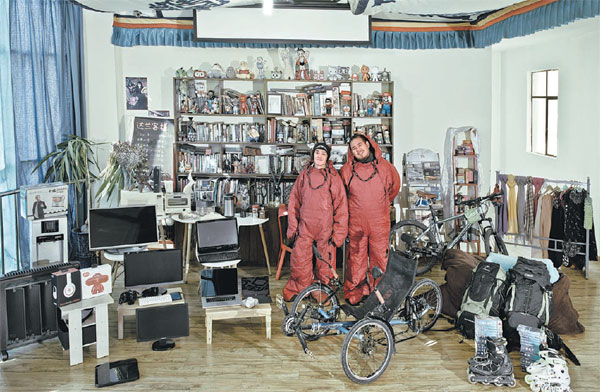 Jia Yuhao (right) and Lyu Xuefeng, who run a hotel in Lhasa in the Tibet autonomous region, have spent more than 1 million yuan ($159,900) in the past 10 years on e-shopping, and 80 percent of the items in the hotel were bought online. The business partners regard e-shopping as a form of self-realization.