Xi'an elevates mealtime to fine art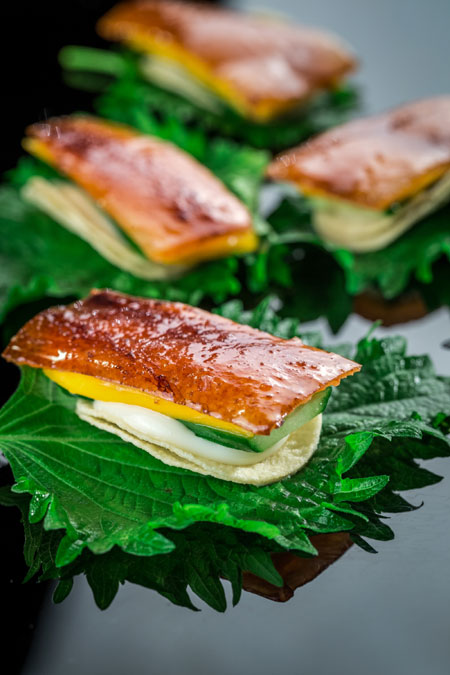 Salad mango with duck is a cold dish with strips of succulent roast fowl with crispy skin, layered with fresh cucumber, slices of mango from Thailand and slightly sweet cream. [Photo provided to China Daily]
It's easy to think of Xi'an cuisine as simply great noodles and street food. But visit the historic city and you're instantly reminded that Chang'an - as the city was known in its heyday - was the capital of the Tang Dynasty (AD 618-907) and the start of the old Silk Road.
It was the biggest city in the world at a time when ancient Chinese culture was at its peak, and the imperial court celebrated that at the table.
That culinary spirit finds expression in the deft hands of Waylon Fu, Chinese executive chef at Dragon Palace, in the Kempinski hotel in Xi'an.
While Dragon Palace is the hotel chain's brand for Chinese restaurants across China, Fu makes the menu here distinctly local, starting with Chang'an-style deep-fried chicken.
Tradition says this dish grew out of a cooking competition arranged by a Tang emperor, Fu says.
The winning version was first steamed in a bamboo basket, then flash-fried - a combination that delivered crispy skin outside and juicy, tender meat within.
Fu's rendition has the succulence and grand presentation one expects at an imperial banquet - served with garden greens, dried and grated red chilies, and a sweep of fried-dough pebbles that were (and still are) given to children on the second day of the second lunar month.
The crunchy snack is a talisman for prosperity and a big harvest in the coming year in China's wheat country.