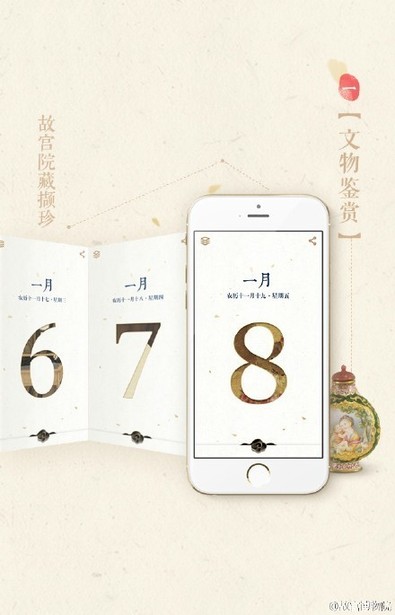 [Photo/weibo.com]
Beijing's Palace Museum, otherwise known as the Forbidden City, launched its iPhone app on Thursday, showcasing its antiques collection.
The calendar-styled app will choose from over 1.8 million items in the museums collections, and present one piece a day.
English users can browse "The Palace Museum" in iPhone App Store and download it for free. Users can learn the stories behind the masterpieces and discover traditional Chinese craftsmanship through the app.
Thursday's was a painting by Zhao Mengfu (1254-1322), featuring men bathing their horses by a river.
An Android version will soon be available, according to the Palace Museum.