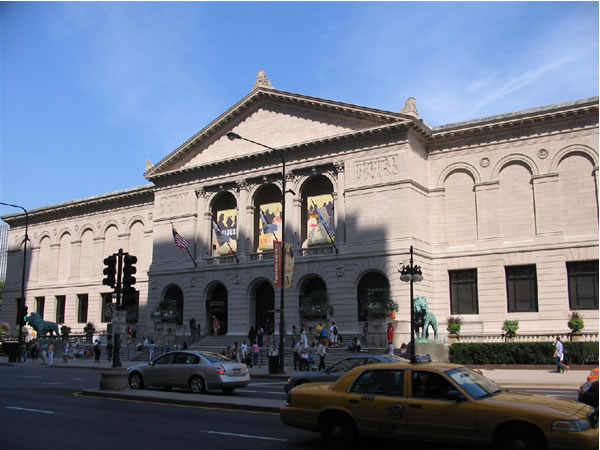 [Photo/art.china.cn]
The Art Institute of Chicago announced Tuesday that it would launch Mandarin-Chinese audio guides to help tourists navigate the Institute.
The audio guides will be free for visitors in celebration of the Chinese Lunar New Year, and will remain free from Feb. 14 through March 1.
The inspiration for the guides came from the Institute's desire to become more accessible to both Chinese living in Chicago and Chinese in China. "We look so provincial when we walk in and you don't have foreign languages. We said okay, how do we start going down this path?" David Thurm, chief operating officer of the Institute, told Xinhua.
Thurm and his team developed Spanish and French audio guides, but knew that they also wanted to develop an audio guide for Chinese visitors.
"It was just so important for us to have that connection. At the same time, we started reaching out, started getting to know the people at the (Chinese) consulate here, and started trying to understand how to connect to the community," Thurm said.
The Art Institute has recently made strides to increase its collection of Chinese artifacts. Last November, the Institute hired Tao Wang, a well-known Chinese-born art scholar, and appointed him new director of the Department of Asian Art, and curator of Chinese Art. Wang is an internationally-recognized scholar and plans to expand both the museum's Chinese art collection, and promote its recognition in China.
After the creation of the audio guides and the inclusion of more Chinese artifacts, the Institute has seen a doubling of the number of visitors from the zip codes that represent Chinatown.
The tour itself covers the entire museum, which has more than 260,000 pieces of art spanning 5,000 years.
"We started with a very simple premise that what we have here is universal," Thurm said. "Art here speaks to people about their own culture but it speaks to everybody universally because it's just that powerful to stand in front of a painting."
Visitors can request a free Mandarin language guide at the entrance when they purchase ticket.