Have you ever read the novel The Little Prince by Antoine de Saint-Exupéry? If you did, you won't forget the classic line uttered by the little prince to the pilot, "If you please–draw me a sheep!" At the end of the story, the pilot drew the sheep the prince had imagined, but it was nothing but an empty box.
Has this story inspired your imagination about sheep? As the Year of the Sheep, also called the Year of the Goat, is around the corner, why not appreciate 10 amazing paintings of sheep and goats at home and abroad?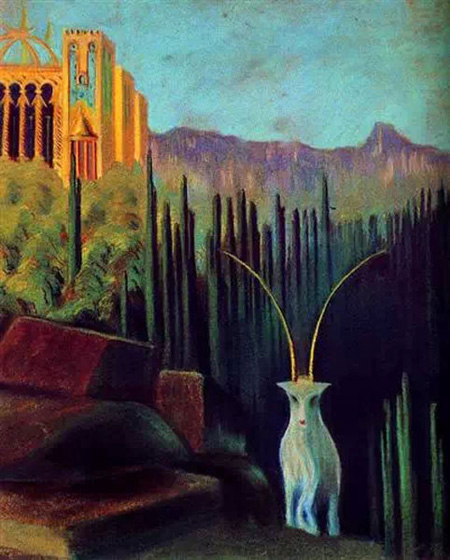 The Goat by Mikalojus Ciurlionis, 1904 [Photo/Xinhua]
As a unique composer and artist in the history of European arts, Mikalojus Ciurlionis left a profound imprint on Lithuanian culture. Over a short, decade-long career, he created this renowned painting, The Goat, From his painting, we can see a goat fleeing from a golden castle to the unknown forest. With no companions, it seems to be a little lonely.