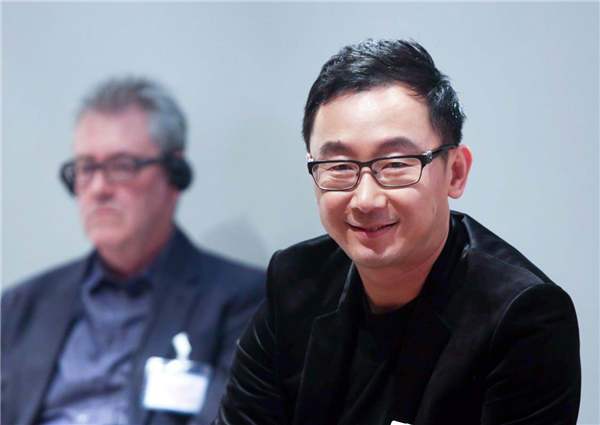 Director Lu Chuan [Photo provided to China Daily]
Although China is seeing massive growth in box-office receipts in recent years, the world's second-largest movie market needs "space" for art-house filmmakers, says award-winning director Lu Chuan.
Lu's comments came as he and Toronto International Film Festival CEO Piers Handling held a conversation about the Chinese movie industry's "current state and future challenges" on Tuesday night at the Canadian embassy in Beijing.
"It's the best time for Chinese filmmakers, but also the worst time for art-house directors," says Lu, known to global audiences for his Nanjing massacre-themed movie City of Life and Death.
Lu says the box office has recently become the "only standard" to judge a successful film, which resulted in the shrinking of independent movies.
Typically, big-budget commercial tentpoles garner up to 30 percent of the country's 32,000 screens in around 6,000 cinemas on their opening days. But the number of screens available for art-house titles is much smaller. Some small-budget movies are only screened for one day.
Even international film festival-circuit favorites such as Wang Xiaoshuai and Jia Zhangke see their movies treated unfairly, according to domestic media reports.
Last year, Wang's Red Amnesia was squeezed by Guo Jingming's Tiny Times 4, getting only 1 percent of screenings, while Jia's Mountains May Depart fell quickly from 10 to 1.5 percent of screen time after its first week.