Pride of plate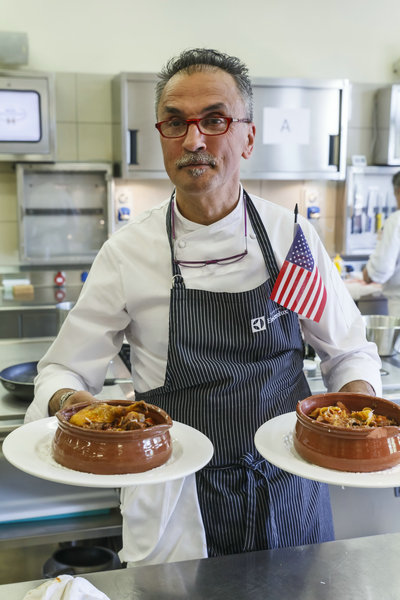 Chef Walter Potenza promotes classic Italian cooking in the United States.[Photo provided to China Daily]
An Italian-American chef brings a passion for food traditions to his restaurants, his cooking schools, his culinary vacations and soon to his dinner guests in China. He tells Mike Peters why Chinese and Italian cuisines often don't transplant well.
When Chinese people travel abroad, they are often shocked at what passes for "Chinese food" in other countries.
Walter Potenza feels their pain.
"When I came to America," says the Italian-born chef, "many of the ingredients we see today just weren't here".
What Potenza calls "immigrant Italian cuisine" ruled, blending with American ingredients to create a cuisine of its own. "It has its own respect, but often has nothing to do with the original."
Like Chinese food, Potenza says, Italy's is a cuisine of ingredients, a celebration of regional differences. "Italy has been united for more than a century, but when we talk about food, about wine, about where we come from, we answer by region."
For chef Potenza, that region is Abruzzo, where the traditions of both shepherding and a long-isolated mountainous inland led to a distinctive cuisine built around bread, pasta, meat, cheese and wine.
Lamb and mutton have pride of plate in inland areas, where lamb and sheep also produce Abruzzese cheeses, such as sheep's milk ricotta, and lamb intestines are often used as sausage casing or for stuffed meat rolls. In Adriatic coastal areas, such as Giulianova, where Potenza was born, mussels and cod are popular.