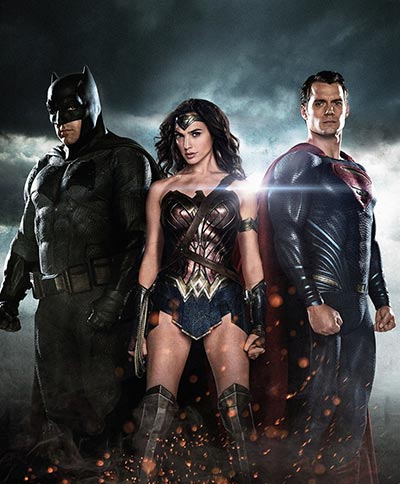 Poster of "Batman v Superman". [Photo/Mtime]
Superhero film "Batman v Superman: Dawn of Justice," continued to rule China's box office in the week ending April 3, China Film News reported Tuesday.
With this week's ticket sales hitting 181 million yuan (28 million U.S.dollars), the film has earned 580 million yuan since its debut on March 25.
Featuring Hong Kong action star Sammo Hung and Andy Lau, domestic movie "The Bodyguard" was second this week, raking in 167 million yuan since its release on April 1.
Domestic feature film "Chongqing Hotpot" earned 140 million yuan to rank third.
The film hit screens on April 1. Fourth place went to the animated Disney film "Zootopia," which earned 121 million yuan, making its total earnings 1.45 billion yuan since its release on March 4.
Rounding out the top five was domestic romantic film "Who Sleeps My Bro," grossing 68 million yuan.