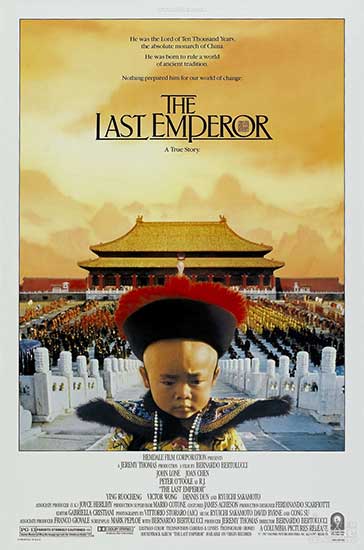 The Last Emperor, released in 1987, is a co-production between China and Italy.[Photo/Mtime]
Cinema co-productions between China and Italy are still at the initial stage, but there is huge room for development, and efforts are being made to exploit such potential, Italian experts said.
Since three years ago, ANICA, the umbrella organization for Italian film, audiovisual and multimedia industries, in collaboration with Italian trade agency ICE has established a Chinese desk in Beijing, which has allowed for starting a fruitful dialogue with China and sign a co-production agreement, ICE president Riccardo Monti said.
Based on the agreement, with a minimum contribution of 30 percent from one of the co-producers, it is possible to make dual-nationality movies, the ICE head said. The first of such movies was Caffe by Italian director Cristiano Bortone.
"This year I expect a change of pace especially driven by cinema entrepreneurs from the two countries, and we will support their collaboration projects," Monti highlighted. Besides the creation of the Chinese desk, ICE has planned to present 10 Italian movies during a "tour of Italian cinema" in China starting from the end of April, and will launch a Chinese section on its website with all the information about the Italian film industry.
Other upcoming initiatives involving ANICA and supported by ICE include an agreement with Chinese magazine Movie View, initiatives to attract Chinese productions into Italy, maintaining dialogue with China's main film festivals, and new partnerships with Bridging the Dragon, a Berlin-based association connecting European and Chinese film professionals, and with the Far East Film Festival in Udine, in city in northeastern Italy, according to Monti.
"The co-production agreement recently signed by Italy and China will open up new opportunities," confirmed Sabrina Baracetti, director of the Far East Film Festival and president of Centro Espressioni Cinematografiche (CEC) public cultural association.
The Far East Film Festival, whose 18th edition will be held from April 22 to 30, is organized by CEC and aims to promote East Asian popular filmmaking amongst European audiences and to create bilateral exchange between filmmaking companies.