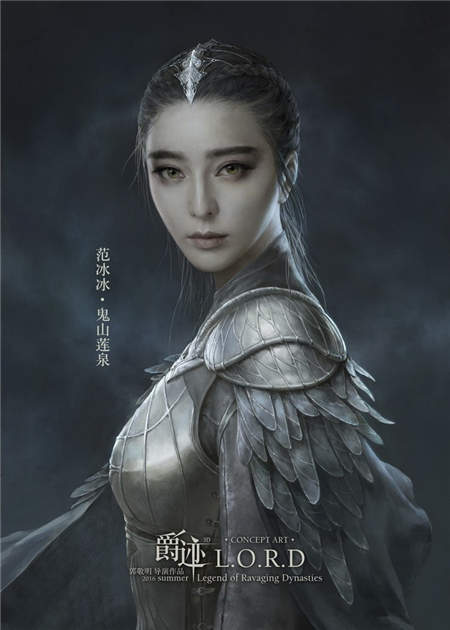 Actress Fan Bingbing stars in a movie adapted from Guo Jingming's novel, Legend of Ravaging Dynasties. Photos provided to China Daily
With half of China now online, the country's Internet behemoths are seeking new pastures-and it seems that the big screen is their next target.
Statistics show that China has 688 million, or 50.3 percent of its population, on the Internet. And the country, which just saw its box-office receipts overtaking the United States in February, is widely expected to become the world's largest movie market within the next two years.
For most industry watchers, seeing Internet giants stretching their tentacles towards the movie industry is not a surprise. But the scale and speed has come as a bit of a shock even to them.
On March 26, Internet giant Tencent released the blueprint for its "pan-entertainment" strategy, and that includes its movie ambitions.
The world's largest Internet gaming company, Tencent-which established its film unit Tencent Pictures, only in September-now says that has 11 IP programs underway and will release six feature films by the end of the year.
"IP", a term coined by Internet giants, refers to fan-driven productions, which are often developed into movie franchises, TV series, literary works, games and other spin-offs.
"Technological revolutions in the digital era have unleashed human emotions and imagination ... IPs come from imagination and emotions," says Cheng Wu, the vice-president of Tencent and chief executive officer of Tencent Pictures.
He regards the current era as one where all entertainment can be connected through the Internet. "Even ordinary people have the potential to create IP," he says.
Interestingly, in China's booming movie market, IP has become a cultural phenomenon.
Most investors now believe that only an IP-developed program can secure healthy box-office returns, and very few are willing to risk their money on a tale that is not very well known to the public.